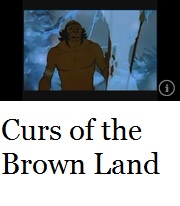 Mashiro's Curse of the Brown land is a spin-off Nintendou DS game production released in Japan on May 12 of 2014, and later released on May 19 of 2014 by South Korea. Curse of the Brown Land continues from both Kobeni and Mashiro, this Brown Land become a curses of its apocalypse. As a result, copy abilities whatsoever added out, both she and Mashiro needs to defeat the curses from the monarch, Mister Hakuya.
Characters
Edit
Main article: List of Mashiro Mitsumine game characters
Big Waddle Kyouko | Blipper | Bolahard | Bouncy | Boxin | Chilly | Chip | David Knight | Flamer | Glunk | Gordo | Horn Kibble | Kabu | Knuckle Larn | Lily Ball | Nancyspark | Noddy | Parasol | Parasol Waddle Ichigo | Parasol Waddle Kyouko | Pengu | Rainy Burt | Scarfy | Shotzo | Silas Knight | Snooter | Sparky | Squishy | Starman | Togephae | Twister | Waddle Ichigo | Waddle Kyouko | Yayoi Head | Zusaphone
Ad blocker interference detected!
Wikia is a free-to-use site that makes money from advertising. We have a modified experience for viewers using ad blockers

Wikia is not accessible if you've made further modifications. Remove the custom ad blocker rule(s) and the page will load as expected.